We know there's a lot going around about what's going on– it's exhausting, but we do think it's important to keep everyone informed. It's our duty to do what we can, maintain social distance, etc, so we'll be closing down our stores until further notice BUT orders will still be going out with all the necessary precautions.

On a lighter note, we want to focus on staying positive. Let's keep in mind that our mental health is just as important as our physical health in this time. Choose compassion not fear and remember that we are all in this together and we. will. get. through. it.



Diet, exercise and peace of mind are just as important, if not more, than physical health right now. Cook a meal at home, get your body moving, do all of the things you haven't done in a while.
Need some motivation? Join us tomorrow, April 7th at noon EST on our Instagram live for a takeover by @analys_fitbyromao. This will be a barefoot boot camp class quarantine style - no equipment will be needed except a yoga mat - not even shoes.
Feel free to do it outside in your bikini! this low-impact, high-intensity flow will get our body moving while grounding and centering our minds and spirit.
Also, here's what we've found on the virus-free interweb:
@Rachel_Fitness is committing to 9:30am LIVE workout on her Instagram totally free for a full-body 30 min workout every weekday.
@IronUniversity will be writing and posting FREE at home workouts for everyone that visits their IG page. 


Businesses everywhere are suffering, and now is the time to hold hands as a community and lift each other up. 
We don't have to be physically present to support our neighbors, here's some things you can do from home: 
Share a post on IG - Bonus? It's totally free. 
Buy a gift card for later use, maybe get one for a friend? Christmas shopping – check! 
Order in from your favorite restaurants - think small and local before chains


What better way to spend this time of isolation than saving a pet in need? With the spread of misinformation, many owners have been abandoning their pets at local shelters, and overcrowding leaves many of these lives at high risk. 
Fostering a pet can do wonders for our anxious minds and mood in this weird time, but if you're not in a position to bring an animal home, consider donating to your local shelter or rescue groups. 


Want to get involved? We're huge on animal rescue and can point you in the right direction if you're not sure where to start– slide into their DMs! 




...think about it, this *could* be you.
Keep yourself busy with activities that will get your mind off of the craze

Get Creative–
Start a virtual book club with friends!
Paint a painting!
Write a poem! Lol, maybe that's too much pressure. Ok, just write down everything you're grateful for! 
Listen to music, interpretive dance? Just move ya body, get out of bed.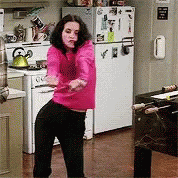 Mommas– 
These times are hard, and it's even harder explain it to the kiddos. Here are some of our favorite mommas on IG spewing ideas.
Call your friends and family
Cook a meal
Meditate
(If you can) get some fresh air! Like, safe air.

 

Very-distant-from-other-people air.
Limit the amount of media and information you're consuming
Have a warm beverage, it'll get you all warm and fuzzy inside.
Get up, out of your pajamas, and into something you'd regularly wear – maintain some sort of normalcy
Check in with people who make you feel comfortable, and know that we're also here to chat! Let's stay connected, let us know what you want to hear and see from us, because we're here for you too <3